The first details and preview images of the new 2016 Kia Niro compact SUV have surfaced online today, ahead of a launch expected to occur in the first half of 2016.
These sketches and technical details, obtained by enthusiast website WorldCarFans.com, offer the first clear look at what we can expect from Kia's long-overdue small SUV.
As previous reports have suggested, the Niro range will be headlined by a hybrid model – the only variant detailed with this leak. It is likely, however, that Kia will introduce regular petrol and diesel options, ensuring maximum sales potential in the hugely popular small-SUV market.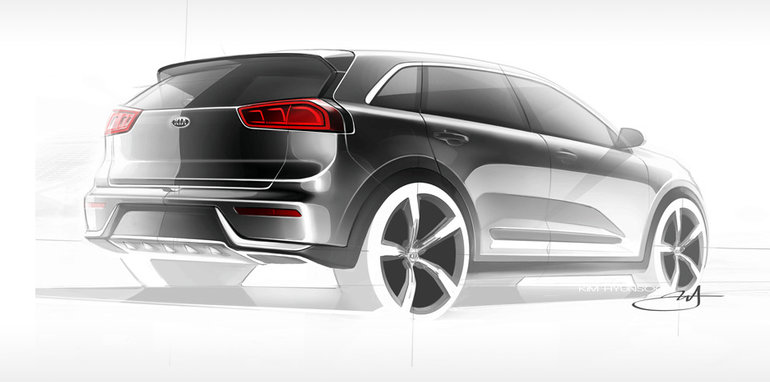 Today's sketches reveal that the production Niro's styling will share very little with its 2013 three-door concept progenitor, limited largely to a vaguely similar headlight shape and the familiar 'tiger nose' grille worn by both.
Instead, the Niro appears more clearly inspired by the Chinese market's new Kia KX3, although even that model's key styling cues are not shared with the Niro previewed here.
In all, the Niro's design language is most obviously related to the big new Sorento, almost entirely skipping any connection with the mid-sized 2016 Sportage that was revealed only three months ago.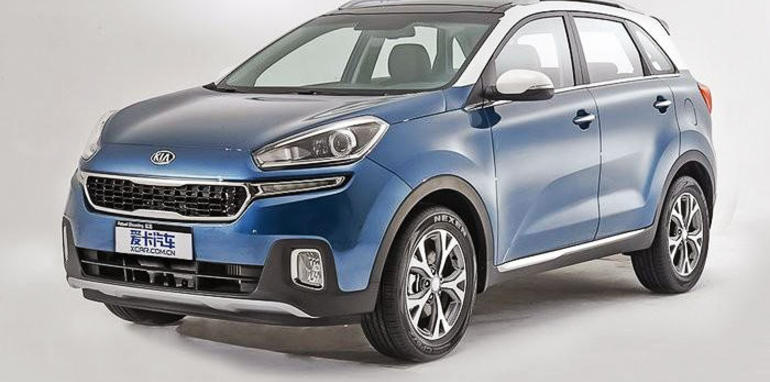 Above: the Chinese market's Kia KX3. 
The report adds that, in hybrid form, the Niro will be driven by the Hyundai group's new direct-injected 77kW/147Nm 1.6-litre petrol engine, matched to a 35kW electric motor, a six-speed dual-clutch auto and a 1.56kWh battery pack.
This same arrangement is expected to provide power in Hyundai's new Prius-fighting hybrid, known for now as the i-oniq– with even more efficient EV-focused plug-in hybrid models expected to appear later in both ranges.
A local debut for the Niro is still to be locked in, although Kia Australia's Chief Operating Officer, Damien Meredith, has spoken openly of his hopes for a small SUV.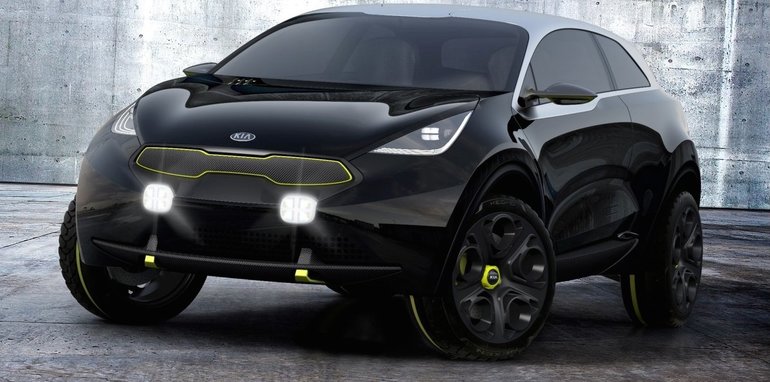 Above: the original 2013 Niro concept, styled more as a sharp rival to the Nissan Juke.
Today, Kia Australia spokesperson Kevin Hepworth reiterated that while no small SUV option has been confirmed, such a model would be "high on the agenda" for the local arm.
Watch for the Niro to make its global debut in the weeks or months to come, ahead of a Korean market launch in the first half of 2015.
If an Australian launch is locked in, expect a date closer to 2017.
MORE: Kia Niro spied testing in final production body
Source: http://www.caradvice.com.au/396827/kia-niro-hybrid-suv-teased-ahead-of-early-2016-launch/
Comments
comments